Toilet Training FullHD - Miss Medea Mortelle, Mistress Ezada (2022)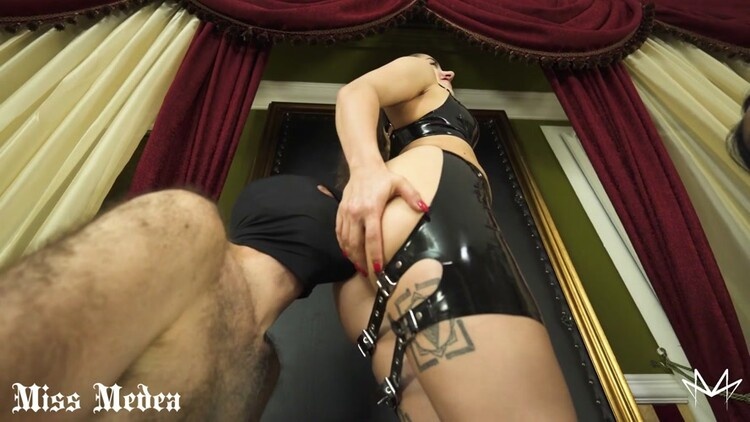 Year: 2022
Duration: 00:16:22
Quality: FullHD
Format: MPEG-4
Size: 1.16 GB

Name Porn: Toilet Training
Genres: extreme scat sex, new scat lesbian, gang bang, kissing, free scat, jeans pooping, czech scat, scat girls videos, scatology extreme torture, fisting and rosebutt, shmoking scat, eat shit, diarhea, forced, golden rain, force scat, poop tasting, pooland, jean pooping

In this clip Mistress Ezada and I talk about your favorite fetish. Toilet Training & Scat! We will describe to you how you will receive our divine excrements and how this will make you a better submissive. You will get to know our different approaches on scat & piss play, while our slaves are worshipping our asses. We are both wearing very special latex clothing. Mistress Ezadas Latex shorts have a hood that attaches her slave´s head directly to her butt. In this way he has no choice but to stay close to her ass at all times. He can barely breathe, and every breath he takes is carrying the smell of latex & ass. When Mistress Ezada walks, he inevitably has to follow. My latex skirt on the other hand has an open back. In this way, my slave is confronted with the sight of my bare butt. I make him worship my ass cheeks with kisses and bury his face in my butt, while I talk about scat. Mistress Ezada decides she needs to use her slave as a piss toilet. She squats down and her slave follows. Her golden shower will rain down into his latex hood and if he does not swallown fast enough he will drown! Mistress Ezada shows no mercy and pisses everything out fast, which makes it very difficult for her sub. You can see how her golden shower flows out of her slave´s hood, who is gasping for air. Hopefully my slave will perform better! I want to use my slave as a dirty shit toilet. First, I instruct him to lick my butthole. Then I give him a first piece of scat while standing with my open skirt over his mouth. Finally I squat over his mouth and shit everything down his throat. My slave is not very experienced in scat, so I am still training him strictly. All of my shit belongs into his mouth and I don´t allow any resistance. When my slave burps I put my hand on his mouth firmly. Now I tell him to chew and enjoy my shit. He has to swallow multiple small pieces, before I am satisfied with him. This is how a toilet training takes place in real life also.



Related Videos