Olga's breakfast FullHD - Scatshop - ModelNatalya94 (2021)


Year: 2021
Duration: 00:16:22
Quality: FullHD
Format: MPEG-4
Size: 1018 MB

Name Porn: Olga's breakfast
PaySite: Scatshop
Genres: Efro, Period Play, Farting, Toilet Slavery, Couples, Shit

Good morning, our dear friends. Today is another video for you from my friend Olga. Olga today decided to have breakfast like this without loss. She really wanted to try to eat her shit as completely as possible, and today she did it. Olga already knows what shit tasted like, she was always trying to get her fingers dirty and lick them. So she knew it was a little bitter, but nevertheless she was interested in absorbing it completely. Olga did it today. She came to the kitchen, took off her panties, took a mug and pissed it there. Urine will serve her instead of morning tea) Then she put down a plate and shit there a big pile of shit. Yesterday Olga also ate according to my diet and the shit was soft today, but it turned out to be a lot. Soft shit is a little easier to swallow. So, having poured herself a mug of tea and poured herself a bunch of poop, Olga started breakfast. She ate in small portions, swallowing everything that she took in her mouth. Sometimes she showed you poop on her tongue. Olga ate with great pleasure and it seemed to her that it was easy. But there was a moment when she almost vomited and I think that you understand that this is normal and a person cannot get used to such unusual food soimmediately.Butsheenduredeverything and finished her breakfast to the end. She is very smart. Watch the video and you will notregret it, almost 20 minutes of a wonderful sight for you, our beloved fans!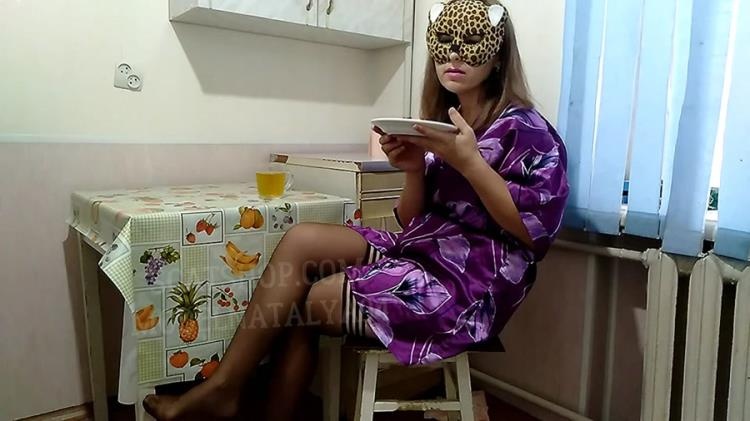 Related Videos