Chinese Food Nightmare Destroyed Toilet Skids HD - Scatshop - efrolesbians (2021)


Year: 2021
Duration: 00:14:42
Quality: HD
Format: MPEG-4
Size: 840 MB

Name Porn: Chinese Food Nightmare Destroyed Toilet Skids
PaySite: Scatshop
Genres: Efro, Period Play, Farting, Toilet Slavery, Couples, Shit

Oh heavens, I am about to explode out my ass!! I barely get the video on recording and it already begins to spray out my ass. Nice close up side shot to begin and a few different more full angles to come. I let loose a long ploppy splashing lifted ass massive shit drop right at the jump. WOW! Then I give you a between the legs view of the thick sludge left in my bowl. I show how terribly the splash hit my toilet lid and seat. Then I open spread and show off my very dirty asshole. I describe my dinner in full, and why it always effects my body. I lifted 3 more times each time I push and instant soft sluggy shit drains out of me like a water fall with ease, less pushing. I tinkle several times through out. I lift and spread my ass cheeks, single sometimes double handed, I get shit on my ass cheeks even due to the heavy splash back. I finally give you a full tour starting at my toilet lid, then the seat, seat lifted and deep in the bowl. I flush, leaving Huge skids and splatter still all over. I flush again and yet skids still remain and water remains ting brown, final flush skids somewhat still remain but the water is finally clear.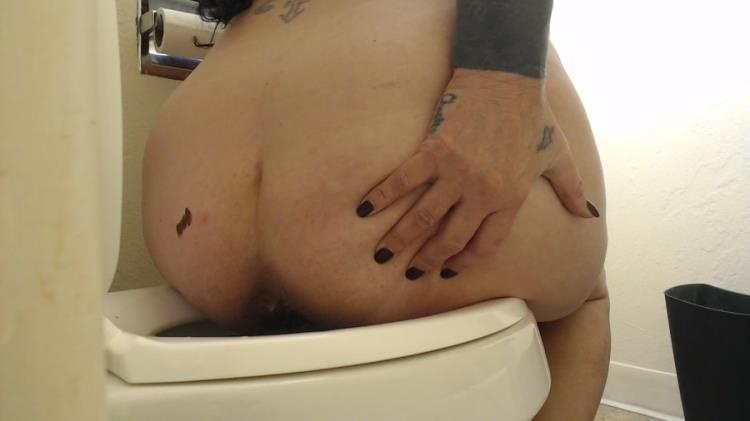 Related Videos