Lesbians Poop Smearing! SD - Scatshop - Fetidistrojp (2021)


Year: 2021
Duration: 00:22:37
Quality: SD
Format: MPEG-4
Size: 430 MB

Name Porn: Lesbians Poop Smearing!
PaySite: Scatshop
Genres: Poop Videos, Scat, Smearing, Panty, Jean Pooping, Shitting, Groups, Couples, Pee

When this lesbian couple have nothing to do for the day, they decide to get intimately naughty with each other! Inside the bathroom with both of them completely naked, they press their lips together and intimately kiss to the best of their capabilities! Eventually, one of them gets busy licking and sucking the other's nipples, leaving her partner moaning at the top of her lungs! When she gets enough of it, the two proceed with something more interesting! One bends over and spreads her buttocks wide apart as she aa forces feces out of her asshole! With every chunk she releases, the other catches everything in her hands! By the time the woman could no longer release any more, her partner gets busy smearing all her filth all over her body! Eventually, the two proceed to change roles! The woman who earlier did the catching now aa bends over and is the one defecating! Every chunk of feces she releases is caught by her partner and when she could no longer release any more, her filth is smeared on her body! By the time the lady is satisfied with her work, the two press their asses together to rub them against each other, consequently spreading even further the feces on their bodies! They take their time doing so, only stopping when they get aaaaaaaa aaaa completely satisfied with their work! By then, they press their lips together to intimately kiss until their heart's content!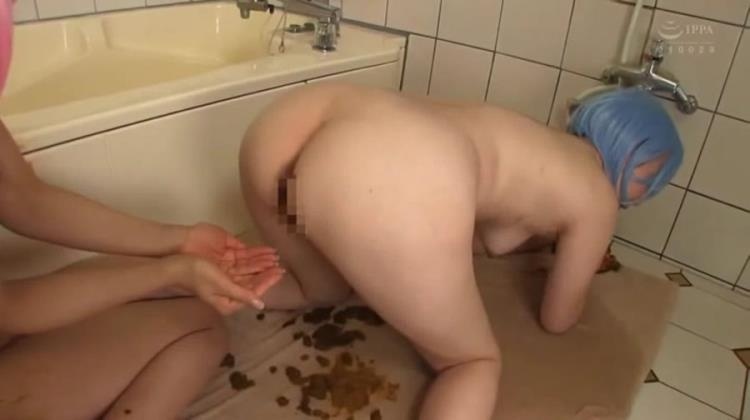 Related Videos